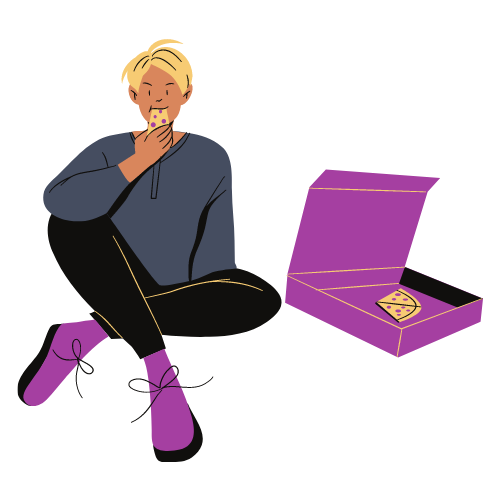 What can we say, they have been a part of Weyfest since the start. Andy the boss, affectionately known as Andy Fireworks and his good wife Rachael have been providing excellent meals such as their mouth watering  and heart warming Chilli, Hungarian Goulash and South African Curry.
All these meals are made fresh on site and cooked slowly from the early hours  in the morning ready for opening time for the Festival public.
Marmos also provide their own style of entertainment when the artists are performing on stage in the evenings, go along and sample some of their fine food and enjoy their own style of showbiz.
Beetle Juice Cocktail Bar
The Beetle Juice tale started in 2012 in Farnham, Surrey, when brothers Julian and Jonny, and our friend Harry, had the idea of converting a 1970's VW van into a cocktail bar to 'take the party to the people'. We always threw big parties at our house and thought we were pretty good at it. As we couldn't afford property to open our own  we decided to create a pop-up that was brought to people.
Since we started 5 years ago we've grown and built a fleet of 15 vans that cover the UK doing a variety of different events from small festivals with a few thousand to big festivals of 100,000 people +. We make all our cocktails fresh offering something different from the big units that pump out beer and wine..
Myself and my wife Suda have been part of the Weyfest Family for many years. We cook nice and simple and tasty Thai food.
We welcome back to Weyfest our vibrant street food truck the "Cara Gorda Cantina" which serves a unique, chilled out spicy explosion of our delicious, healthy and freshly made food all made with love and served in a box for any event. With regards to sustainability, all food and is served in compostable sundries and all other items are sustainable, there are no single use plastics used.
We create our Lamb Kofta's & Chicken Shish's with traditional spices from our Artisan Spice House in Turkey, along with Fresh, Natural ingredients, made with passion by us and all cooked in front of you.
Here are some of their tasty menu items:
CANTINA'S LAMB KOFTAS
CARA GORDA CHICKEN SHISH
CHILDREN'S SAUSAGE IN A BOX
GRIDDLED HALLOUMI – V
HALLOUMI BURGERS WITH SWEET CHILLI SAUCE – V
SPICY LAMB BURGERS
LEBANESE BEEF BURGERS
Most of our food is Gluten free, please ask
Cripes It's Crêpes serve (you guessed it) delicious crêpes from their beautiful vintage 1978 Citroen H Van throughout Surrey, Kent, Sussex and London. Their crêpes are delicious, filling and made with love.
They offer a delicious diary, gluten free option so everybody can be kept happy!
The crepes are served in sustainable cardboard cones, with fillings including the ever-popular Nutella with
strawberries or banana, bacon and maple syrup, lemon and sugar, cinnamon and sweet apple, vintage ham and cheese, mozzarella, pesto and sundried tomatoes, cheddar and spinach and many more!
The team have catered for the cast and crew of Star Wars as well as feeding the likes of Peter Crouch
and Bruce Springsteen. They have also served their delicious crepes at events with Channel 4, Pinewood Studios, LIDL UK, Sister Pictures, Ann Summers and more.
We operate out of Farnham Surrey in a 1968 Citroen H truck. We recreate an authentic street food dining experience in the U.K. We use only the best local produce and authentic recipes learnt cooking and travelling in Mexico. Example Food:
12-hour braised brisket with fresh pineapple(GF)
Crispy confit pork Shoulder with mojo salsa verde (GF)
Smoky chipotle chicken with pickled red onions (GF)
Roasted squash and salsa macha (GF) (Ve) (N)
All served on a gluten free 15cm corn tortillas with burnt tomato salsa, pico de gallo & fresh lime
– chilli is encouraged but optional –
In 2014 Roberto & Fiona combined their  skill and passion for Mediterranean food and way of life and created The Gorilla Kitchen – a go-anywhere outdoor pizzeria for fun alfresco eating, which we welcome back to Weyfest.
"Starting with great ingredients is everything to us. We source them from artisan producers in Calabria, Umbria and in our home county of Sussex. From a small holding in the far south of Italy we get fragrant wild oregano which has been picked by hand. They also supply our spicy nduja, a soft salami paste, packed with paprika and chilli, which is a speciality of the village of Spillinga.
We now collaborate with the organic family farm, San Felicissimo in Umbria. We use and sell their
amazing single-estate organic olive oil and their hand-made salami produced from a small herd of free-range pigs. Using fantastic ingredients and keeping it simple is what it's about"
We have also been testing a new base which we can now offer with is "Low in Gluten", the reason we say this is because it will go into the same oven as our normal pizza's do.
As event caterers Veggie Planet offers the finest in healthy, freshly prepared vegan and vegetarian food. Whether the event is large or small we pride ourselves on our passion for serving high quality, true value and soul satisfying food.
Starting in 2010 our first road trip was at Radio 1 Big Weekend in sunny Bangor, North Wales. Whilst Florence and her machine sang our lean green veggie machine cooked….. Since then we have travelled to and from various events up and down the UK gaining a healthy following along the way.
Over the last few years we have adapted our menu to keep up with requirements of our festive follower's palates. Our menu includes our tried and tested gala masala, chilli non carne, falafel, and veggie burgers.
We are able to offer kids portions and our menu offers specialty dietary alternatives, including gluten free options. All drinks that we sell including chilled juices, teas and coffees are Fairtrade products. At veggie planet we always make our up most effort to use locally sourced organic produce and fairtade
ingredients. We also ensure that all food is GM free, eggs are free range and all products are cruelty free. In an effort to minimise our impact on the environment we use only biodegradable dishes and cutlery, run our vehicles on bio diesel and make sure all refrigeration and lighting is energy efficient.
Traditional Jacket Potatoes
We welcome back top quality traditional hot jacket potatoes with a wide selection of healthy toppings both hot and cold and then there are our traditional chunky chips, plain or with our special toppings i.e. curry chips, chilli chips or cheesy chips, whilst also serving hot drinks including tea, coffee, cappuccino and hot chocolate. We also stock cold drinks, bottled mineral water, plus we have a slush puppy
machine and candy floss for the whole family.
We are a small local family run business based in Headley Down Hampshire boarding Surrey. We sell freshly ground coffee, specialty tea, hot chocolate, a variety of cakes and cookies.
We offer a range of milks including dairy and non-dairy alternatives, so there's something for everyone.
We have a variety of teas including green teas, fruit teas and of course the classic Yorkshire tea! All of our cups, lids and stirrers are biodegradable.
We pride ourselves of providing first class service producing great coffee all served form our vintage race horse box.
Returning to the campsite, Vanessa and her crew will be back to offer a hearty start to the morning and to make sure that campers in the campsite are catered for during the day.
Offering Breakfast, Jacket Potatoes, Coffee & Teas and other homemade delights.
Welcome to Tonibell Ice cream, we are a family run business that has been established since 1960 and described as part of British history. We pride ourselves in delivering family affordable pricing with top quality products. With a great variety to choose from – frozen yoghurt, soft ice cream, sorbets, non-dairy ice cream etc. to enjoy, there really is something for everyone.
DAIRY FREE ICE CREAM from TONIBELL – We are passionate about our famous ice cream, but we are also passionate about the health needs of our customers. So as times have changed, we have changed with them and are now able to provide our same amazing ice cream completely dairy free. Suitable for those who follow a dairy-free diet, those who embrace a vegan or vegetarian lifestyle and of course those who are intolerant to either lactose, gluten or dairy based products. The Tonibell experience should be available for everyone and that's why we are proud to endorse and supply our dairy free ice cream, lactose free and gluten free. Just ask for details when you book us
Global Emporium have been trading at festivals since 1981,
Still sourcing all our own goods from Nepal, Bali, Cambodia, Thailand and supporting the same families for over 25 years. We work directly with our suppliers to make sure we have individual items at the highest quality.
We sell an eclectic range of clothing which are designed for individual free thinking people.
Medusa is a tiny family run business with a passion for beautiful unusual  silver jewellery encrusted with amazing gem stones, lovingly designed and created by ourselves and our many friends from around the globe. We were born in the lovely Camden Market in 1996, since then we have added an array of Festivals, County Shows and Craft Fairs around the UK, I'm sure you've come across us somewhere in a field or the like! We wouldn't change what we do for anything, hard work but we love it!!
A magical stall with an eastern feel. My name is Wendy smith and I started my business in 2011. I first attended Weyfest in 2012 and have returned every  year.
I love Weyfest – the fact that it is set in the Rual Life Centre just makes the festival even more magical.
I remember when I first attended  Weyfest that I was stuck at how pretty it was and with the festival set among the trees, with the fairy lights it just sparkled and I knew it was going to be an amazing festival.  I have meet fantastic people at Weyfest from all different walks of life, all with a story to tell.  I am really looking forward to being part of Weyfest again this year and seeing you all again.
Most of you will know me for my novelty felt slippers,  don't worry they will be with me again this year, I also have a new exciting collection of  clothes not seen before at Weyfest.
TY beanies, keel plush cats/dogs, quality pocket money toys, character-based toys, flashing light toys, glow sticks, ear defenders, animal planet figures and even a Make-a-teddy machine where you can make your own "Festival Bear".
Established over 12 years on the UK music festival circuit,this is the place that stocks everything you forgot to bring. And everything you didn't realize you needed! A huge sigh of relief, in a field full of crazy people, miles from anywhere, where you can actually begin to get your life together again.
Filled with useful stuff, camping supplies, everyday household items, medicines, sun creams, rain gear, camp-kitchen; breakfast ingredients, fresh bread & milk daily, snacks, cold drinks, bodycare, sanitary products, its all here. And it's a wholefood shop, so you'll find plenty of organic, healthy
alternatives to the things we've also got that you're trying to give up!
The owner Fadi has been a part of Weyfest for many years, you'll always find his stall up in the Old Kiln Stage. He provides top quality festival clothing & hats, and if you're lucky he brings along some beautiful Turkish Lamps.
We are a small business that make balms, oils and salts using hemp, herbal infusion oils, butters, waxes and CBD Oil.
We are excited to launch a UK first! CannabinOil Triple 5% full spectrum oil features a three way balanced split between THREE major cannabinoids. CBG, CBDa and CBD.
This terrific trio make the perfect symbiosis to supplement and support you. When you combine a hearty dose of each, it provides yet another powerful upgrade to the overall effect of the cannabinoids.
The team at Fiddler's use these products themselves and have extensively tested and eliminated many during the creation of CannabinOil Triple to bring you the very best.
Independently tested at an ISO 17025 accredited laboratory. Guaranteed content for your peace of mind.
Family run business by Patrick Rollins, we offer hand-knitted jumpers and accessories, wood carvings and gifts. We also offer our own design festival clothing.
Owner George Osborn is another one of our Festival Stall holders who has been with us for many years.
George is our "Indiana Jones" of Weyfest – he's often across the other side of the world in South America in our winter time sourcing his beautiful crystal artefacts that he has for sale.
Younger budding collectors, do not despair, George's daughter will always do a deal with you for the small pieces that sometimes "break off".
Royal Surrey County Hospital Charity
What we do – Our vision is to transform healthcare for people in South West Surrey and beyond.
How we're doing it – We are working to deliver exceptional care in a welcoming and safe environment for patients at Royal Surrey County Hospital.
From providing state of the art equipment and redeveloping wards, to investing in staff development and funding innovative research, our patients are at the heart of everything we do. Working collaboratively with medical and support staff, we fund projects that make the biggest impact on the 260,000 people we treat each year – from babies, to children and young adults, to older people.